Cookbook launch party! 🎉
We're celebrating the official release of our new cookbook, Zingerman's Bakehouse Celebrate Every Day.

Join us for a fun and festive evening of tasty food, light-hearted celebration, and prizes!

Zingerman's Greyline
Tues, Oct 3rd | 5 - 7 pm
get your tickets!
Rosh Hashanah Specials
Available 9/11 - 9/25:
Challah Turbans
Rum Raisin Challah Turbans
More Rockin' Challah Braids
Bumble Honey Coffee Cake
Apple Rétes
Available all month long:
Babka (Chocolate & Eve's Apple)
Rugelach (Apricot, Raspberry, Chocolate, & Currant Walnut)
Call us to to order (734-761-2095)!
Whole Community Cakes 🤍
A bite-sized way for us to celebrate our community.

In honor of National Hispanic Heritage Month, we will be baking up cupcake versions of pastelitos (buttermilk cupcakes, stuffed with cream cheese icing, and topped with guava buttercream). We will also be making a donation to MHP Salud.

Cupcakes available 9/15 - 10/15. Call us to to order (734-761-2095)!
BAKE! with us!
Join us for a hands-on baking class at BAKE!, our onsite teaching baking for home bakers and cooks.

From bread baking to pastry making to cooking (both in in-person and virtual formats), there's a class for everyone!
Sign up for the BAKE! enews
Spontaneous Bakes
Occasionally, when the mood strikes us, or when we're feeling particularly inspired in the kitchen, we'll bake up something brand new just for the heck of it!

If you're lucky, you might catch one in the Bakeshop!
Don't want to miss one? follow us on IG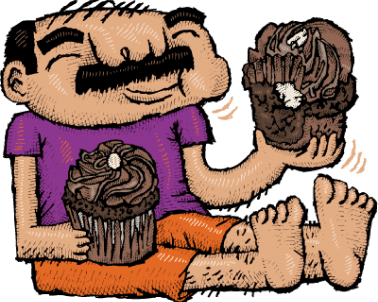 Order your favorite treats online for pickup at the Bakehouse. 
Planning ahead? Place a future order for any orders 3+ days from today.
OCTOBER Bread of the month
This bread hails from the Puglia region of Italy. We make it with organic wheat flour and an organic cornmeal-dusted crust. And all those holes you'll find inside each loaf? We worked hard to put them there by making an extra-hydrated dough and giving the yeast plenty of time to work its bubbly magic.
It's not a party

without cake!
We think cakes take a celebration from a good time to a great time. Whether your style is simple, extravagant, or something in between, we've got you covered with a selection of American layer cakes and Hungarian coffeehouse tortes that can be customized to your liking.
Customize our fresh-made seasonal and specialty cakes with colorful fondant flowers, customized inscriptions, and more! Just give us a call to check availability.
OCTOBER Cake of the month
We add nearly 30 pounds of grated carrot to every batch of this cake, which add an incredible moistness and a fresh sweetness. Throw in toasted walnuts, aromatic spices, and freshly milled whole grain (FMWG) flour to get a cake that's delicious on its own. Cover it with a generous amount of cream cheese frosting and it becomes irresistible.
Join us for a hands-on baking class at BAKE!, our onsite teaching bakery for home bakers and cooks. We offer dozens of different classes from bread baking, pastry, cake, savory baking to cooking classes, both in our teaching kitchens and online with virtual classes.
Zingerman's Bakehouse is an artisanal bakery with a baking school in Ann Arbor, Michigan. We started 30 years ago as a simple bread bakery with a single customer, Zingerman's Delicatessen. Today we make bread, pastries, cakes, lunch items (and so much more!) that we proudly serve to guests in our bustling shop, our Zingerman's partner businesses, the southeastern Michigan community and beyond.