New cookbook! Coming soon!
We're very excited to announce our upcoming cookbook! Zingerman's Bakehouse Celebrate Every Day features 80 festive recipes to celebrate the big and small occasions throughout the year.

Officially releasing October 3rd by Chronicle Books.
pre-order a signed copy today!
Whole Community Cakes ♥
A bite-sized way for us to celebrate our community.

We're celebrating Pride Month with a rainbow buttercream topped chocolate cupcake! We'll also be making a donation to Ozone House, helping LGBTQ+ youth lead safe, healthy, and productive lives.
Learn more about ozone house
Cheese Twizzles!
All-butter puff pastry dough—that's loaded with organic, freshly milled, whole grain flour—twisted around heaps of Parmigiano Reggiano. It's a nutty, buttery, cheesy twisted stick of flavor.

These will make any appetizer spread sizzle!
Celebrating Juneteenth
Red food is often served at Juneteenth celebrations making this treat perfect to celebrate with. Enjoy this historic holiday with a red velvet cupcake iced in our sweet cream cheese icing.

Available 6/17 - 6/19.
Give us a call to reserve
Spontaneous Bakes
Occasionally, when the mood strikes us, or when we're feeling particularly inspired in the kitchen, we'll bake up something brand new just for the heck of it!

If you're lucky, you might catch one in the Bakeshop!
Don't want to miss one? follow us on IG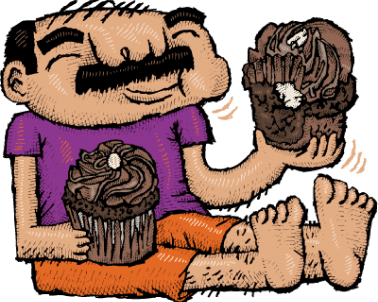 Order your favorite treats online for pickup at the Bakehouse. 
Planning ahead? Place a future order for any orders 3+ days from today.
This bread is delightfully uncomplicated; it's kind of dreamy really. It's a classic Italian white bread with a mild crumb and a thin crust. It's one of our most popular breads because of its broad appeal and versatility. From panini to PB&Js, this loaf does it all.
It's not a party

without cake!
We think cakes take a celebration from a good time to a great time. Whether your style is simple, extravagant, or something in between, we've got you covered with a selection of American layer cakes and Hungarian coffeehouse tortes that can be customized to your liking.
Customize our fresh-made seasonal and specialty cakes with colorful fondant flowers, customized inscriptions, and more! Just give us a call to check availability.
The quintessential American birthday cake. A buttery yellow cake filled with raspberry Swiss buttercream. The cake itself has an enticing aroma from the sweet Wisconsin butter and buttermilk from the local, Michigan, family-owned Guernsey Dairy. It's always a crowd-pleaser.
Join us for a hands-on baking class at BAKE!, our onsite teaching bakery for home bakers and cooks. We offer dozens of different classes from bread baking, pastry, cake, savory baking to cooking classes, both in our teaching kitchens and online with virtual classes.
Zingerman's Bakehouse is an artisanal bakery with a baking school in Ann Arbor, Michigan. We started 30 years ago as a simple bread bakery with a single customer, Zingerman's Delicatessen. Today we make bread, pastries, cakes, lunch items (and so much more!) that we proudly serve to guests in our bustling shop, our Zingerman's partner businesses, the southeastern Michigan community and beyond.